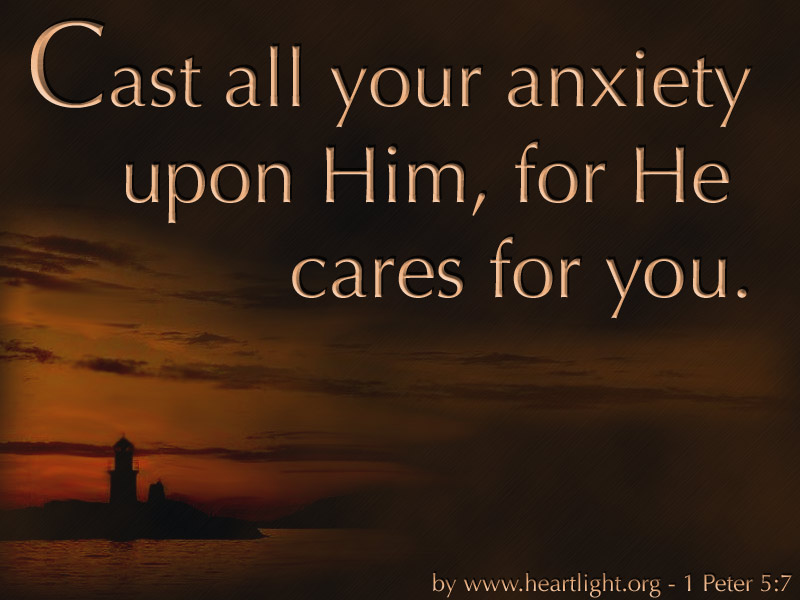 This is one of the most comforting verses in the scripture. I'm sure all will agree with me. I want to include the preceding verse because verse 7 is dependent to it.
1 Peter 5:6-7 (v.6)And God will exalt you in due time, if you humble yourselves under his mighty hand
(v.7)
by casting all your cares on him because he cares for you.