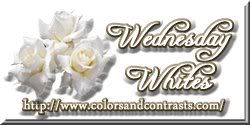 This is my Wednesday Whites entry. :) These were our boarding passes from Cagayan de Oro to Manila. As what I have posted a few weeks back, my best friends and I went to Manila for our first ever out of town trip. I intentionally took a photo of it simply just for the meme. Haha.
How about you? What is your WW entry? ....See you around, guys!
Some
people can get an MBA online degree
, be really smart, work really hard, but never really
experience new things, travel, or life in general. It is great to open up
new horizons.